Our Family Picnic 2023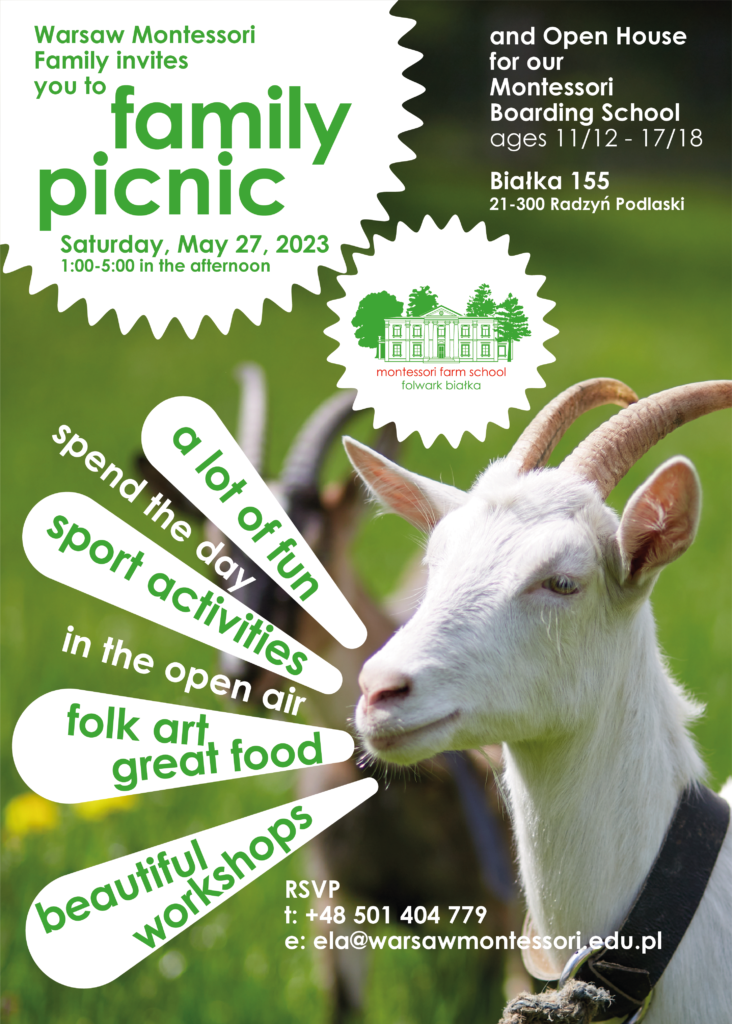 Dear Parents and Friends of Warsaw Montessori Family!
The tradition of our family picnics is almost 20 years old! We are excited to invite you to our annual Family Picnic, which for the second time will take place in Białka, at the Montessori Farm School in Podlasie.
On Saturday, 27 May 2023, in the beautiful surroundings of the Białka Palace, we would like to meet all our families, colleagues and friends to spend the day TOGETHER. 
Recent years and especially the past weeks have shown us all the power of unity and solidarity. That is why we want to dedicate this June day above all to the families and communities of our nurseries and schools. We would like to celebrate together with you the 23rd anniversary of Warsaw Montessori Family and thank you for another year together.
This picnic is especially important for us, because it will also be the Open Day of our new educational institution. From September we start the first school year of the bilingual Montessori Farm School with the possibility of accommodations. We are proud and happy to be the first in Poland to open a farm school, with excellent learning and living conditions and an international staff.
As usual we have planned many interesting workshops and activities. Let's spend this day together, the only day of the year when we can all get together for talks, music, fun and delicious food, while our children are busy:
-Playing in the meadow and park
-Digging in the garden
-Doing handicrafts
-Participating in culinary workshops
-Discovering the secrets of the forest
-With animals
-Working in the clay
-Making garlands
-Searching for sweet treasures
-Having lots of fun
Thank you for being with us and please: mark this date on your calendar today. On Saturday, 11 June 2022 we will see you all in Białka!
We are looking forward to a time of community!
What to bring?
Comfortable sports shoes (no heels! ☺)
Picnic blanket
And to strengthen the body and spirit of the WMF family community – you can prepare something sweet for a shared afternoon tea.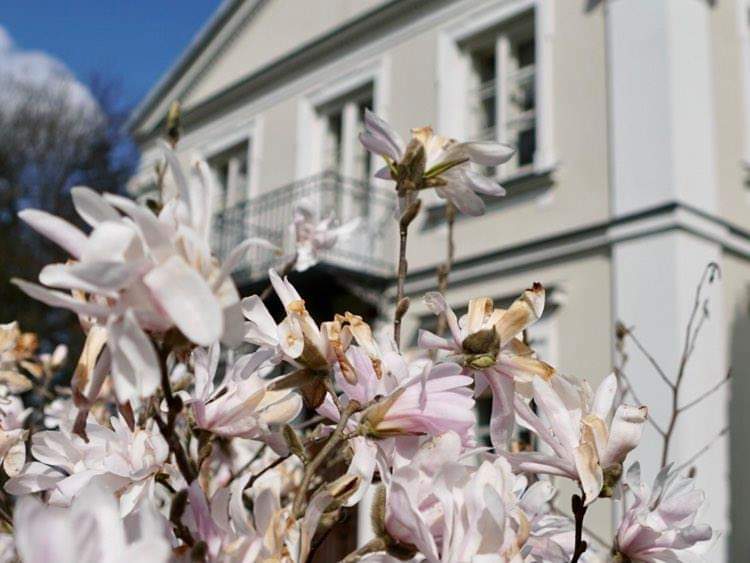 Find Folwark Białka on Google Maps:
https://goo.gl/maps/Uy8VdqaHbdpM9hxVA
RSVP
Montessori Toddler School, Casa dei Bambini Warsaw & Izabelin Montessori
Ms. Zuzanna
T: +48 692 099 134 E: office@warsawmontessori.edu.pl
Warsaw Montessori School
Ms. Natalia
T: +48 608 488 420 E: elementary@warsawmontessori.edu.pl
Warsaw Montessori Middle School
Ms. Ewa
T: +48 604 137 826 E: middleschool@warsawmontessori.edu.pl
Warsaw Montessori High School
Ms. Waleria
T: +48 787 095 835 E: highschool@warsawmontessori.edu.pl

More about Montessori Farm Folwark Białka