Montessori Farm School – Folwark Białka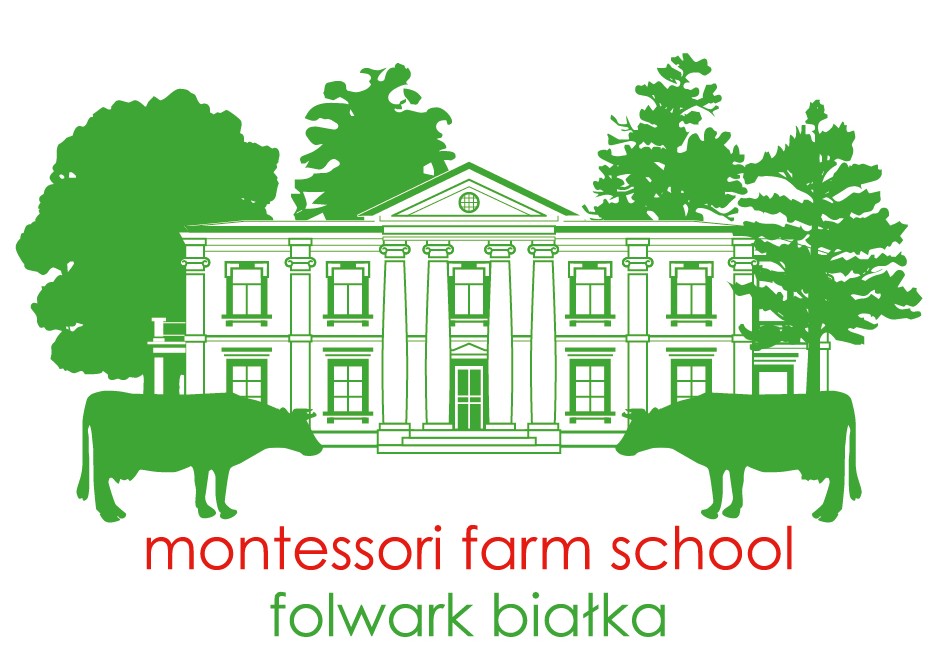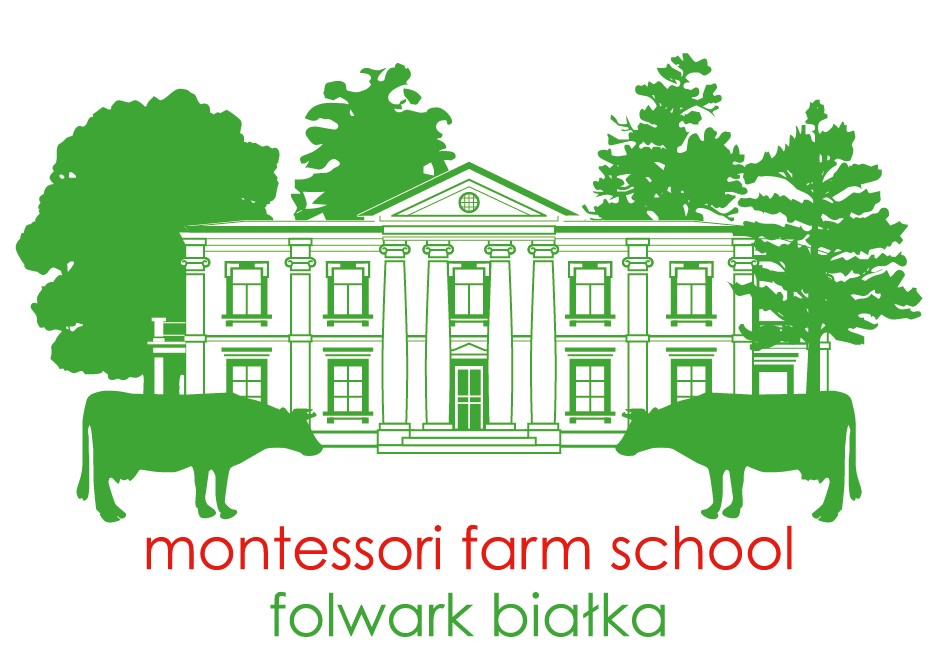 Dear Parents, Students and Children,
Last year was and unfortunately still remains one of the most difficult experiences for our children, for you and for all of us. Isolation, the need for online learning and a lack of daily relationships and interactions have made a deep impact on us all. Perhaps, however, it was the children who have had the hardest experience with isolation.
For teachers and educators, in addition to the need to adapt to the new work system, the period of the pandemic is a time of even deeper reflection of our children's needs, not only educational, but also interpersonal relations.
This is why at this time, in the era dominated by virtual reality (the Internet, messenger, social media) over traditional forms of contact, we see the need to create a special place for students where they will have the opportunity to spendtime and live TOGETHER. In this way, in addition to acquiring knowledge, they will also be able to build relationships, bonds and friendships in an integral educational environment.
Therefore, we would like to share some great news with you today: Thanks to Norwegian funds we have managed to obtain funding for the creation of the new educational project "School with a Climate".
Not very far from here, 150 kilometres east of Warsaw, in Podlasie, the heart of a new Montessori Family member's heart will begin to beat. It is Montessori Farm School – Folwark Białka. During this year a beautiful palace will be restored with accommodations, a farm with a garden, an apiary and animal husbandry facilities will be built. It is located in the buffer zone of a historic park.
The facility and the surrounding area will be intended for our children's year-round trips to the countryside, green schools, educational trips and projects, etc.
For all children and students of Warsaw Montessori Family we have planned tours / educational programs / activities and events appropriate for each age group:
Age groups of WMF students
Program / event
Toddler (Age 1 – 2.5)
– Family Picnic
Casa (Age 2.5 – 5/6)
– Children's Day
– Family Picnic
Elementary (Age 6-12)
– Family Picnic
– Green Schools
– Summer Schools
– Educational trips during the school year
"Erdkinder" Middle School (WMMS)
(age 12-15)
– Running a farm
– Food production
– Running your own microeconomic project
– International exchange between schools
– Integration trips
– Sightseeing and teaching trips
– 5–7-day math campuses
– 5–7-day language campuses
– Green Schools
– Summer Schools
– Family Picnic
Montessori High School WMHS
(age 15-18)
– Geography field trip.
– Biology field trip
– Lessons during the Finals –"Zielona szkoła"
– Plein air trip- visual arts
– Integration trips
– Family Picnic
Parents
– Family Picnic
– Workshops for parents
Why Farm School?
Dr. Maria Montessori taught that adolescence is a time of intense preparation for adult life and as such it requires that young people should have an opportunity to function independently in a community where, by living and working together, they would acquire competences for their entire life. Montessori Farm School prepares young people for taking up duties similar to those of adults which will undoubtedly result in building solid foundations and a base in young people for entering adulthood.
Montessori Farm School is an extension of the Montessori education model at the highest world level. We are inspired by the best Montessori centre in the world, which is the Hershey Montessori School in the USA, where I completed my Orientation to Adolescence Studies in 2016.
By running their own farm, young people learn:
sustainable development through learning, experience and farm work in all seasons (including planting, sowing, cultivating, harvesting), through work in the garden and in the apiary,
independent work on the farm, running a house, co-creating the environment and space in which the students stay and live,
breeding and caring for animals (cows, goats, rabbits, chickens and others),
running and managing a micro-enterprise (the microeconomic project is intended for young people aged 12 to 18),
principles of entrepreneurship, planning and budget management (mathematics and economics in practice),
making purchases in line with the needs and the budget,
cooking and preparing meals,
production of organic food and preserves under the brand of Montessori Farm School Folwark Białka (including cheese production, smoking, etc.),
working in a carpentry shop and making everyday items which the students will be able to sell,
work in a workshop where they will learn how to perform minor repairs and maintenance,
living and working together, sharing responsibilities, building self-discipline and responsibility,
establishing and cultivating gardens,
building water treatment systems, breeding and fishing,
running an apiary.
While staying and working on the farm, students learn how to live with other people and by creating their own local community they understand better the organization of the society and experience interdependence among people.
Through this type of experience, they gain competences and skills:
coexistence and responsibility, both individual and group,
sharing duties and cooperation,
experience of interdependence resulting from living in a given community,
making decisions and accepting responsibility for them,
time management,
order, responsibility for the environment (cleaning, making beds),
running a farm (feeding animals, caring for the garden).
Montessori Farm School in Podlasie does not only focus on education and the so-called grassroots work or organic work. In addition to learning academic subjects as part of the farm classes, students will have an opportunity to explore this beautiful region of Poland.
Podlasie, the Polish land of cordiality, is a unique place on the map of Europe. It is characterized by clean air and proximity not only to nature, but also to great culture and art. We will bring this region closer to our students through sightseeing tours.
Montessori Farm School is a model of top-level education which, supported by the experience and work of students, allows them to acquire competences for life. It is also a space where our students will be able to invite their colleagues from other schools all around the world as part of international exchange.
We intend to offer all this and much more to our children and young people.
We are currently working on the organization of the Family Camp in Podlasie, to which we invite all Warsaw Montessori Family families on Saturday, June 12 from 1:00 p.m. to 6:00 p.m.
Summer School will soon be here! This year will be the start of a new program. Summer Camp will be a Sleep-over camp and held at our new location Montessori Farm School Folwark Białka from 27th June untill 30th July 2021.
Let us keep in touch.
Małgosia Tarnowska