Summer Camp 2022 – photos report
Welcome to our Summer Camp at Folwark Bialka Montessori Farm School.

Magic can be found all around – in the starry night skies, open fields with wild flowers, a book at the base of an old chestnut tree, or the laughter from a new friend made.
Here at the farm school we host our children whilst they explore life on the farm, swimming, kayaking, bonfire nights, nature trails and many more.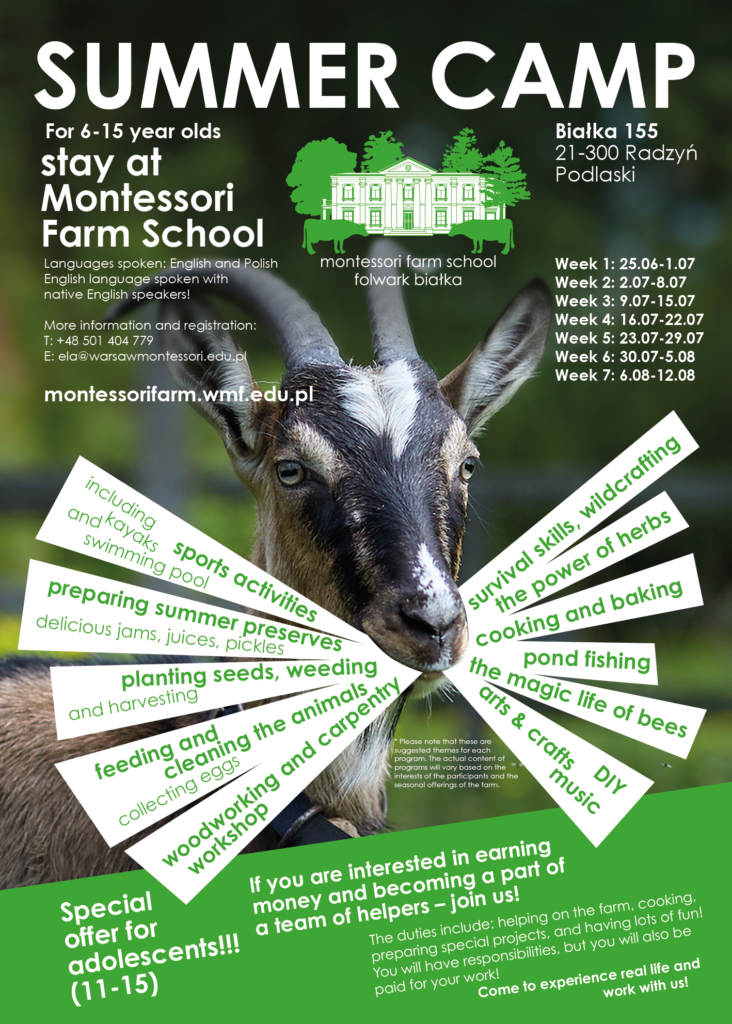 You can still sign up for our Summer Camp at Montessori Farm School! Each week will be different. It is unique opportunity to explore the wonders of the farm and its daily life.
You will find more information about the camps here >>> SUMMER CAMPS 2022 <<<
Everyone is welcome!
Photos from the Summer Camps week 1 & 2